When we talk about Kanye, Yeezy's and the MAGA debate, are we willing to contradict ourselves for the "culture"?
Something has been bothering me for the past year as a streetwear consumer and I'm not entirely sure if this applies to everyone CHX WITH SOLE reaches, but why are we still okay with buying Yeezy's?
After this weekend's Saturday Night Live appearance where Kanye West went off about loving Donald Trump, wearing that infamous red MAGA hat he loves so much, he then went on a SECOND rant on Twitter about abolishing the 13th Amendment with Trump.  Yes, he did.  
I honestly was a huge Kanye fan for years.  College Dropout still is one my favorite hip-hop albums of all time.  I loved Kanye's collabs with Nike back in the day. His Louis V collab was just as dope.  
However, I must admit, Kanye changed over the years. He began to have extremely problematic behaviors that made me cringe.  But Watch The Throne was a pretty dope album, am I right? And the first runs of the Adidas Yeezy's were pretty sweet looking too, right?  So like everyone else, I was still down to jump on those raffles.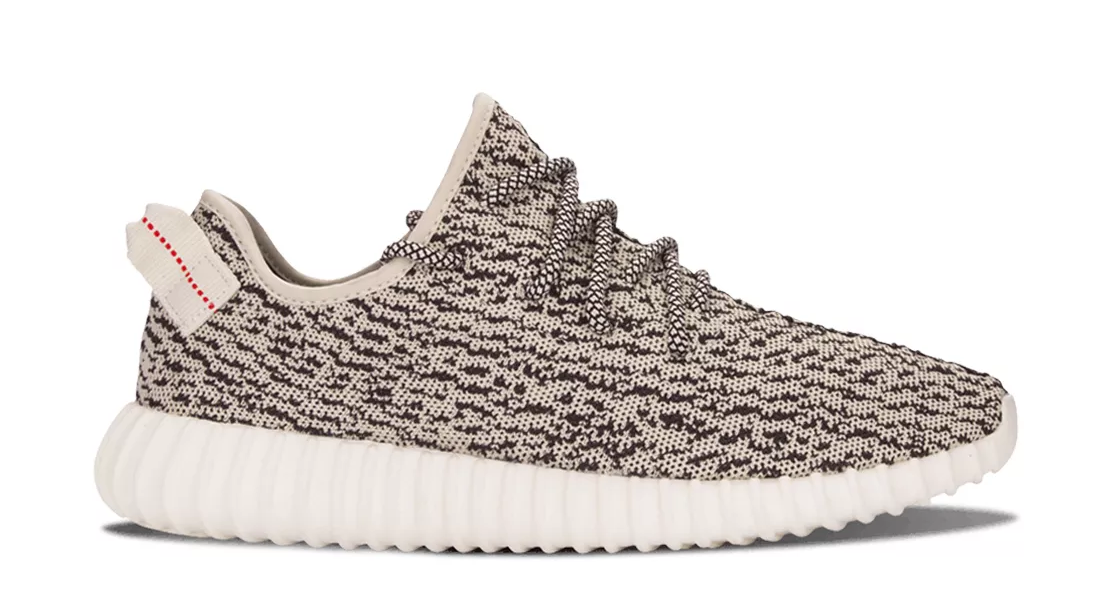 Then the Trump stuff started happening.  The MAGA hat threw me off. Was he being ~edgy~ or ~ironic~? Was this FASHUN?
No.  It was in no way, whatsoever, a joke.  Kanye really did support Trump and was proud of it.  From posing with white men who threw up white supremacy signs, to going on TMZ to defend his views of why Trump deserves support, I was done with him.  "DEAD TO ME." , as my friend Cathy would tell it.
So why is the hype still there?  Or will the hype still be there after this incident?  Where do we draw the line?
When Nike announced that Colin Kaepernick was the spokesperson for the 30th anniversary of the Just Do It campaign, the reaction of White Amerikkka was swift and strong.  Hundreds of videos of people just burning their shoes. Mainly because the message of, "Kneeling for the anthem" has been contorted so much by Trump, that most of these people burning Nike gear didn't even realize the irony of their actions; as so well put in this reaction post:
Where's that visceral reaction to Kanye's comments over the past six months?  I'm not saying we should have same reaction and burn $300 shoes but why are we still talking about Yeezy's like they need to be sold out every time they release?  Why are we still shelling out money to support a man who has time and time again let us down with his harmful words?
I may be drawing conclusions and living in a wonderful bubble, but most of the sneaker heads around me I'm sure are not Trump supporters and far from it.  We know what the Kaepernick ordeal is about and we're supporting Nike 100% for the best political move by any sportswear brand period. But are you still gonna rock your Yeezy's after all these letdowns by the man himself?  I get it, Kaepernick never designed for Nike, so why even make the comparison, I get it. But the issue still stands, are you willing to compromise what you stand for just to look #Hypebae today?
And where I want to push this issue the most is surrounding the fact that there are very young, impressionable minds who are all watching this unfold as sneaker history.  When we talk about Kanye, Yeezy's and the MAGA debate, are we willing to contradict ourselves for the "culture"? Is it worth the fact that he is someone who strongly believes what he does about the history of slavery?  As a person of color, I see this behavior extremely problematic because there are very young consumers involved in watching us older influencers for style pointers.
"In LA, we wear Chucks not Bally's (that's right)", Tupac said it California Love.  I didn't have any Chucks, but at 9 years old, I NEEDED THEM.
Same applies to what's happening now.  Whatever Kylie Jenner's wearing, your 14-year-old niece wants to own the exact outfit, down to the very last designer detail.  After joining the Adidas family, Kylie posted a selfie rocking, first, the Falcons (the exact colorway, already sold out), then rocking the new Triple White Yeezy's.
 So we know the hype will still be there once all this SNL/13th Amendment dust settles. But therein lies my issue with all of this, we keep letting Kanye slide. Why aren't we holding him more accountable for his words?  For that same 14-year-old is just learning about slavery and its impact on our society to this very day (we obviously hope that the real history of slavery is being taught in all schools), but what about the impact of Kanye's tweets coupled with YOUR CONSUMPTION of his products?  Does this implant the seed of doubt that 'what is being taught to me is "fake news"'?
I think it's extremely important to rethink the way we spend our money in the sneaker world.  Supporting brands that support individuals who match up with ideals of the progressing world are essential; spending your hard earned money on shoes that will go to a narcissistic man-child who supports one of the worst and most divisive presidents in history, is not.  I call for a Yeezy boycott and hope others who are major influencers in the fashion and sneaker world rethink what they're doing by continuing to support Kanye's Yeezy or any other one of his shoe projects. There's plenty of other people to collaborate with Adidas. Do the right thing.  #CancelKanye.